Shawn Marie Edgington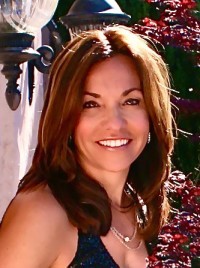 Bestselling Author Shawn Marie Edgington is a cyberbullying prevention expert and your go-to cyber safety advocate.   She's the author of  the bestselling book "The Parent's Guide to Texting, Facebook and Social Media", "Read Between the lines: A Humorous Guide to Texting with Simplicity and Style" the creator of the One-Click Safety Series, the founder of The Cyber Safety Academy, The Great American NO BULL Challenge, and a change management speaker. She is the CEO of a national insurance firm located in Northern California where she provides risk management and guidance to clients across the country about the repercussions of inappropriate social media and harassment usages in the workplace, among other business related exposures.
After a personal experience she had with her then 16-year-old daughter being physically threatened by text and on Facebook, Shawn has made it her mission to help teens, educators and parents take the steps necessary to promote digital responsibility among our Nation's youth.
Shawn's developed the ONE-CLICK SAFETY KIT, a turn-key program filled with tools that help families defend against sexting, cyberbullies and textual harassment, and THE CYBER SAFETY ACADEMY FUNDRAISER, filled with the highest quality safety products to help parents become Cyber savvy. The Cyber Safety Academy will be launched in June of 2011 for schools and organizations to raise awareness and funding.
Shawn and the Cyber Safety Academy have even gone a step further in taking a stand against cyberbullying by creating The Great American NO BULL Challenge, a social change campaign. The Great American NO BULL Challenge is a social action organization that uses the power of social media, music and the magic of filmmaking to inspire 25 million middle and high school students to create films that speak to the importance of digital responsibility.
The campaign involves the entire nation of 6th through 12th graders, educators, counselors and communities along with youth organizations and national non-profits to create an anti-cyberbullying movement in America. We're doing this by offering students a venue to participate in a video challenge, have the opportunity to win some incredible prizes and attend the first annual red carpet awards event just for teens. This campaign not only offers prominent recognition but more importantly sets the stage for contribution of peer-to-peer education across the country.
The Cyber Safety Academy, founded the Great American NO BULL Challenge to promote awareness and education about the heartbreaking effects of cyberbullying. If you are a student, you already know how difficult it can be to deal with online bullying. Bullying can ruin lives, and it's time to eliminate cyberbullying from our schools once and for all! There is a lot we can do together to make this happen, which is what the Great American NO BULL Challenge is all about.
Shawn is working with Dr. Oz, Healthcorps and a team of experts as a health blogger for Teen Daily Strength, focusing on the life challenges that teens face related to cyberbullying, sexting, managing online reputations, and cyber safety.  Teen Daily Strength (www.teendailystrength.com) is a new social networking web site geared toward the teen market where teens can get information and ask questions anonymously.
Shawn has been profiled in the upcoming documentary Submit: The Reality of Cyberbullying, View from the Bay, KRON 4 News, Woman's Day Magazine, The San Francisco Chronicle, American Cheerleader Magazine, Fox Business, Imus in the Morning, Fox News Radio, ESPN Radio, CBS Radio, The Leslie Marshall Show, InfoTrak, The John Carney Show, Mom's the Word, The San Diego Union, CNN Radio, NPR and various media outlets and syndicated radio programs across the country. Shawn joins Sharecare.com and Dr. Oz to provide her expertise to parents about Cyber safety.
Over the past few years, Shawn and her firm have earned numerous achievement awards including recognition from The California Legislature Assembly for the Community of Character Award for Business Hero's for her dedication of time and funds to a Pleasanton Elementary School, been recognized as The Top 50 fasted growing companies in the bay area for nine years, and was crowned CEO of the Month and Agency of the Year.
Shawn continues to speak at conferences and meetings around the country to help shed light on the silent epidemic of textual harassment, cyberbullying and fatal Facebook mistakes parents can help their children avoid. Shawn is on a mission to help protect our kids against the silent epidemic of Cyber-harassment, and wants every parent to get informed. If you're aware of what's happening, you can get involved and facilitate change. Shawn lives in the San Francisco Bay Area and is passionate about her family and helping others.
"I watched your segment and thought it was great! VERY informative and helpful. Thanks again for getting up early to join us for such a great segment!"-Robert, Fox Business
"Hi, Shawn! Thanks again for being a super guest on the "Your Book Is Your Hook!" Radio Talk Show in two weeks. Your interview today was OUTSTANDING and I'm really looking forward to so many listeners appreciating your great insights and efforts. With Grace and Gratitude." Jennifer
"I wanted to thank you once again for the great interview! I really learned a lot, as well as the listeners, and I cannot wait to do it again! JJ" – Voices on the Net
"I heard your interview this morning on 105.9 The X and it has inspired me to write an article about it, and bullying." Katie
"I have been airing both of our shows frequently, so I wanted to let you know that. Both of them were so great, and I have gotten a lot of positive feedback from the listeners. Would you like to appear on the show for a third episode Ms. Edgington? Third time? Now it can officially be a tradition on the network!" JJ- VON